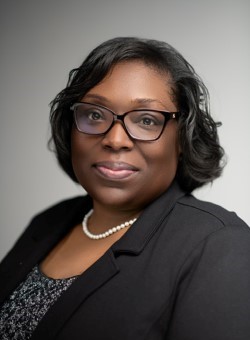 It's September, and as we head into another season, I am excited to share news and introduce our network to some new Family Voices staff members.
At Family Voices, we have continued to collaborate on our strategic plan. In fact, we held our first in-person staff retreat in several years to work on goals and outcomes together. The retreat was a success, and each of our areas was able to establish clear outcomes that align with our strategic goals to improve the lives of children with special health care needs and disabilities, and their families. We are excited to share our progress on the strategic plan and continue to receive your input on the direction of Family Voices over the next couple of months.
In the past several months, we have had some retirements and staff changes. We are continuing to build the team and culture that will take us toward our strategic goal. As part of the network, you will undoubtedly become familiar with the new project director and project coordinator for the FELSC grant. The project director, Pattie Archuleta, comes to Family Voices from Parents Place of Maryland, an organization that has a special place in my own story since it was where I got my start as an advocate. Pattie's knowledge of the network and her leadership in Maryland are just two of the many assets she will bring to the FELSC grant. The project coordinator, Melanie Lindsay, comes to this role from Family Voices of Tennessee, where she was a program manager. Pattie's and Melanie's expertise as part of the network will ensure that we are responsive and innovative in our approaches to serving the network. Learn more about Pattie, Melanie, and our other outstanding staff members at familyvoices.org/team.